Brian James Automobile Illustrator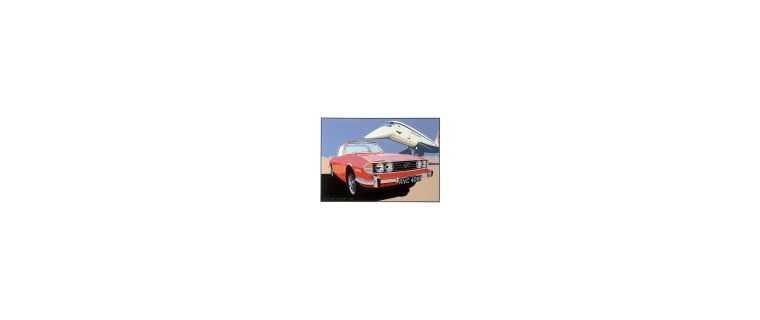 We are very pleased to have a catalogue page devoted entirely to automobile illustrator Brian James.
Brian has been producing pieces of art for us for some time. All of our Vroom Vroom Clothing range of T-Shirts were designed by Brian and he we recently commissioned him to produce a piece of art to commemorate the 40th Anniversay of the Stag in 2010, of which we have 100 signed, limited edition prints for sale below.
To give you a little background on Brian, he trained in graphic design at Birmingham College of Art, the late sixties, whilst there designed the now familiar Union Jack on a Bowler Hat image of Britain. The original painted bowler hat is now exhibited in the New York Museum of Design.
After graduating he was an advertising agency art director for 8 years before becoming a freelance illustrator in 1977. Since then he has worked on many national and international advertising campaigns, that include,
Barclays Bank

Boots

British Airways

Cadburys

Jaguar Cars

London Transport

Volkswagen, and many more.
In the last few years in addition to advertising work, he has been working on historical illustrations for museums in the UK, Europe, the Middle East and the United States. At the same time he has worked on Fine Art Prints and Posters, with images published by Scandecor in Sweden, The Art Publishing Group and the Mcgaw Group in the US.
And of course Brian also takes commissions. He recently did a picture for customers Andy and Glynnis of their gorgeous Damson Stag.
We are the only people in the UK who sell Brian James signed limited edition prints on-line.
If you would like to know more about Brian's art follow the link to his websitewww.brianjames.biz